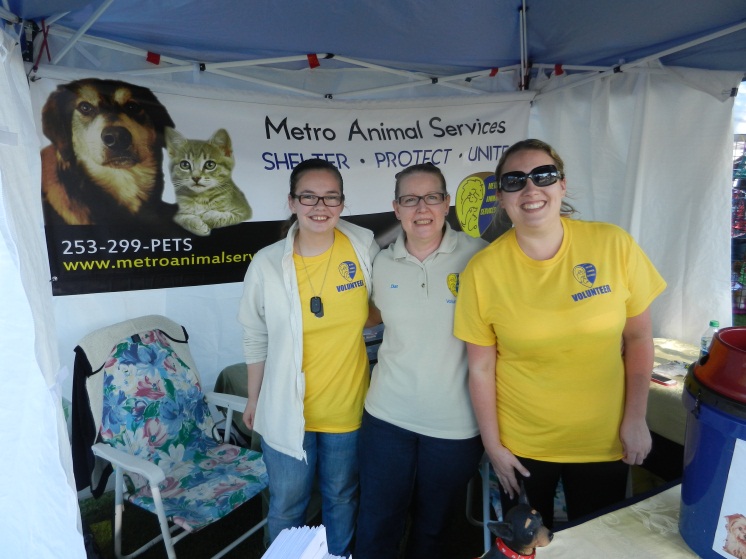 Do you love animals?  Volunteering at the shelter may be your way to help pets in your community.
Benefits
When you volunteer at the shelter, you know that you did something directly to help thousands of dogs and cats find their Forever Families.  Whether you have pets of your own or not, this is a great way to interact with animals and with people.  We can't fully describe the reward you'll feel when you help match up your first Forever Family.
What You Do
Your service helps make sure that the animals staying with us receive not only food and shelter but also attention, play breaks, clean facilities and friendly voices and pets as they await their owners.
As a volunteer, you can assist the officers in many daily duties such as escorting customers back to view the animals, helping potential adopters meet with an animal, answer phone inquiries & research information as needed, take dogs out for their breaks, feed and water the animals, scoop cat litter boxes, socialize with the animals and help with general housekeeping.
Requirements
For your safety, you must
Be at least 16 years of age
Be physically able to lift at least 40lbs.
Be outgoing and comfortable with assisting customers, answering questions one-on-one in person, and on the phone after training
Not be allergic to animals
Have some knowledge of animals (preferred)
Work well with others
Be courteous and respectful to other volunteers, staff and customers
Represent Metro Animal Services in a positive manner while volunteering at the shelter or special events
Interested?
Whether you're considering a career in animal services or you want to spend more time with furry friends or simply want to make a difference in your community, let us know if you're interested in volunteering. Pick up a volunteer application at the Shelter.  If you have questions please Call 253-299-PETS ext 2 or e-mail us at adoptions@sumnerwa.gov.